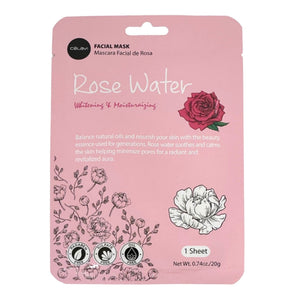 Replenish natural oils and enrich your skin with the timeless elixir of rose water, which helps to reduce inflammation and minimize pores for a luminous, invigorating look.
Key Benefits:
Skin Brightening
Intense Hydration
Intense Moisturization
How to Use:
Apply to clean skin. Remove the sheet mask from the packet, unfold and align the mask on your face with eyes, nose and mouth. Leave on for 15-20 minutes then remove and discard. Gently massage any remaining serum into the skin. 
Made in South Korea